ANNOUNCEMENT: Stacktrek invites all interested participants to a coding workshop for non-coders this August 26, 2022, Friday!
Published: August 15, 2022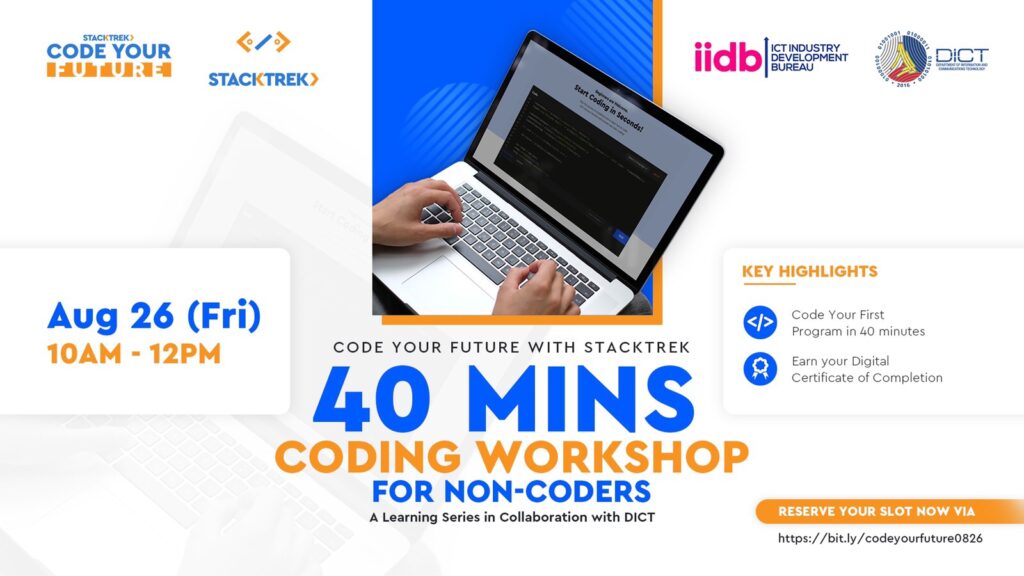 Whether you're a fresh graduate applying for your first job or a non-coder/career shifter curious to enter the IT industry, this session is for you! Learn how to kickoff your career and even code your first program in 40 minutes!
Reserve your FREE workshop slot now via http://bit.ly/codeyourfuture0826.