DICT Startup Grant Fund opens call for proposals
Published: March 31, 2023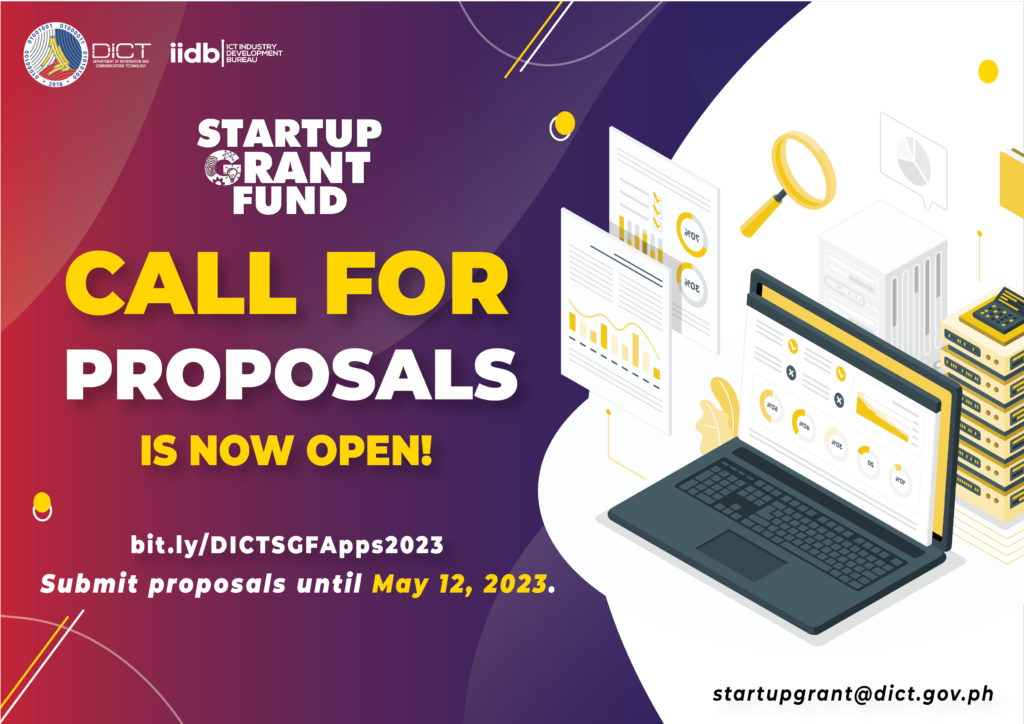 DICT Startup Grant Fund opens call for proposals
The wait is finally over, as the Department of Information and Communications Technology's first-ever startup grant fund opens its call for proposals today.
The DICT Startup Grant Fund (SGF), pursuant to the Republic Act No. 11337 (Innovative Startup Act), aims to provide access to opportunities for new and early-stage startups relating to startup development, capacity building, and building stronger networks.
Offering an equity-free funding of up to 1 million pesos, the SGF shall bridge the chasm of early-stage funding in the Philippines–contributing to amplify the quality of Filipino startups and help investors lower their risk of investments.
The grant, catering to early-stage ICT-based startups who wish to develop their products or services, shall sustain its goal by guiding grantees in order to successfully (1) create a prototype or (2) create a minimum viable product (MVP).
The proponents shall go under the screening process where enablers from different startup communities, the government, and venture capitals shall assess and evaluate their feasibility, technologies, and investability. Members of the SGF technical evaluation and grants committees will select distinguished startups who convey a great potential to bring significant contributions to our society.
Interested to apply? Submit your proposals here.
The call for proposals shall be open until May 12, 2023.
For inquiries, please email us at startupgrant@dict.gov.ph