Ecothon 2023 deadline of applications extended to June 30, 2023! 
Published: June 16, 2023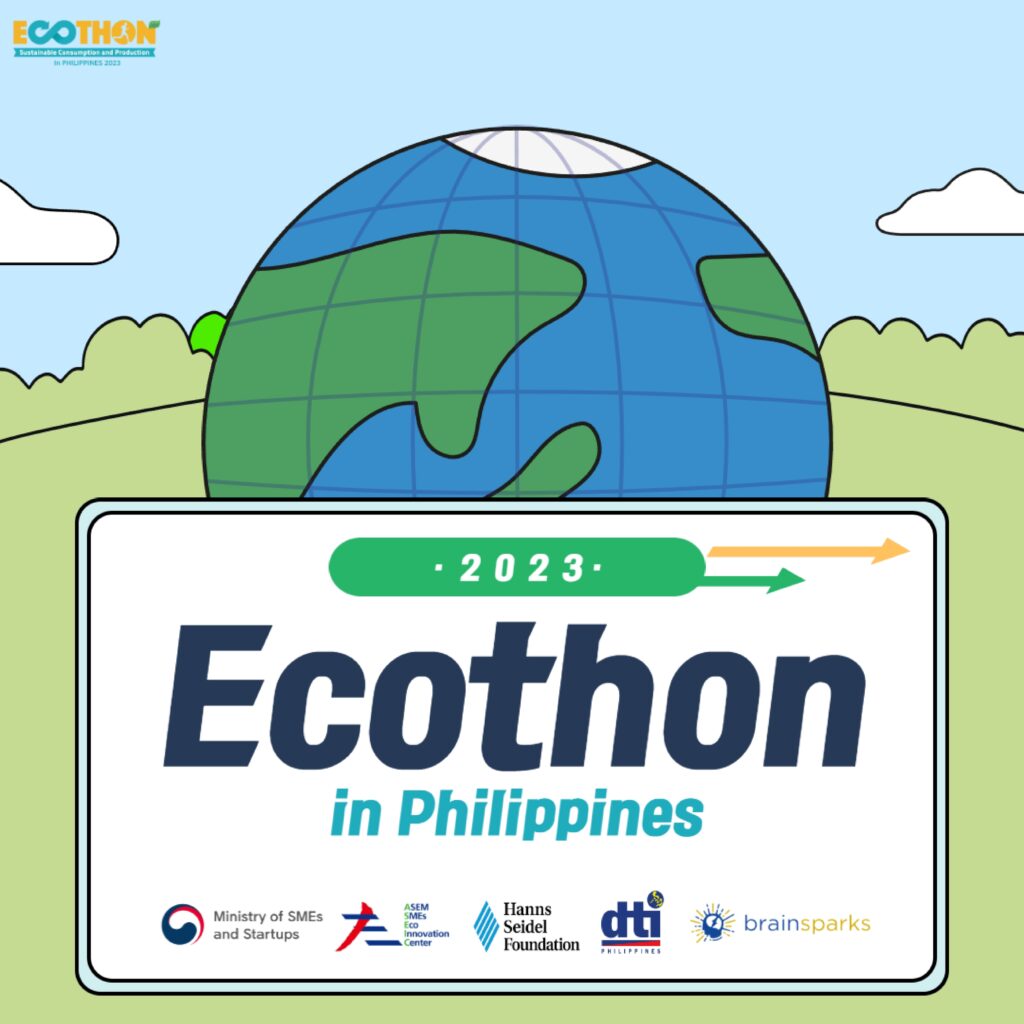 The submission period for startup applications to Ecothon 2023 has been extended until June 30, 2023!
Ecothon 2023 features intensive coaching and mentoring sessions conducted by leading experts from Korea and five other countries. This competition is the perfect platform for #startups and project teams to #network, exchange ideas, showcase their #innovative business ideas and models, and uncover new #opportunities for growth
Don't miss out on this opportunity to elevate your ideas! Register now via the link below to join Ecothon in the Philippines! 
 Application link: http://ecothon.net/application/ecothon.php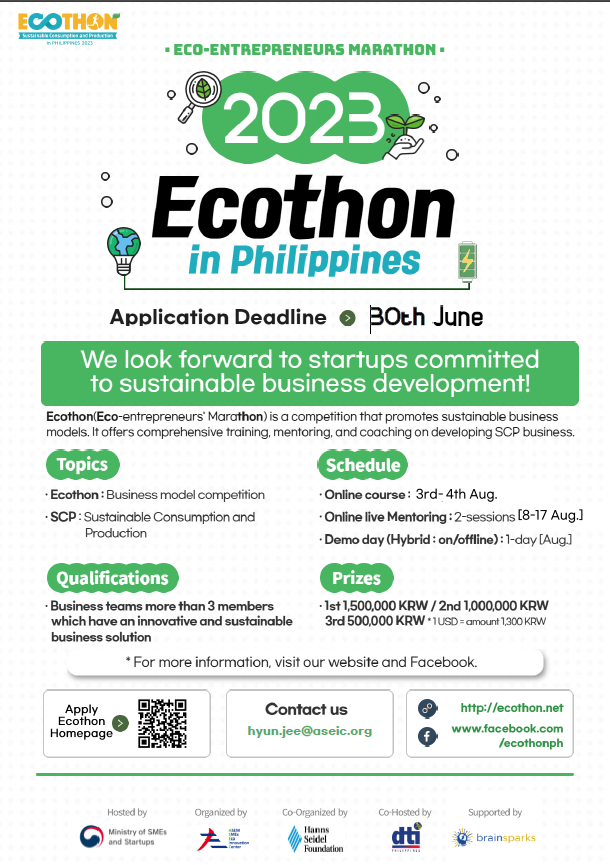 Ecothon in ASEAN is an annual competition held in several ASEAN member states. It targets innovative business ideas and models aimed at achieving SDG12 "Sustainable Consumption and Production" (SCP). Ecothon 2023 is hosted by the Ministry of SMEs and Startups of the Republic of Korea, and co-organized by the Hanns Seidel Foundation Vietnam, ASEM SMEs Eco-Innovation Center (ASEIC), and relevant ministries and local partners in five ASEAN countries: Cambodia
, Laos
, Indonesia
, Malaysia
, and the Philippines
.
For more details please check out: https://tinyurl.com/Ecothon2023MoreInfo
#EcothonPH2023 #circulareconomy #SDG12 #scp #greenbusiness #startups #SustainableConsumption #sustainableproduction #ASEAN