Stream the Startup Podcast PH on Youtube, Spotify, and Apple Podcasts – New Uploads every Wednesday, 7 PM
Published: July 13, 2022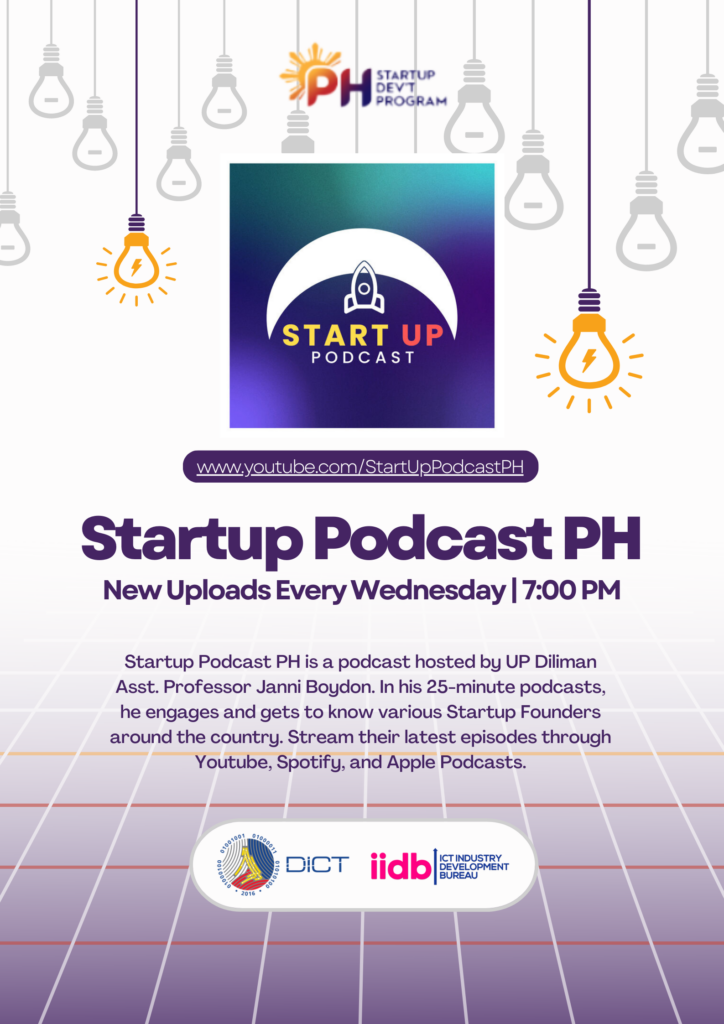 Blog – Startup Podcast PH is a free podcast series available on popular streaming platforms like Youtube, Spotify, and Apple Podcasts. Listeners are invited to get to know various Filipino Startups and their founders through the podcast's 25-minute episodes.
Asst. Professor Janni Boydon of UP Diliman, who is also taking his PHD in the National Taiwan University, promises exploration of innovation, story, and philosophy. Some of their latest episodes include discussions on PhilDev Foundation's IDEA incubation Program & ADVANCE Acceleration Program, and startups Bookuna – a vaccination booking platform, and Wasteless PH – an initiative for Zero Waste Lifestyle.
Catch their episodes on Youtube, Spotify, or Apple Podcasts.
Link to Youtube Podcast